10 Beauty Products That You'll Be Sure To Repurchase
From Maybelline to MAC, there are thousands of recognizable beauty brands out in the market. The list goes on of the trustworthy names that you can most likely find in your local drugstore or mall. You see tons of advertisements and reviews, but do you ever think, which products really work the best? Well, everyone's skin and beauty preferences are different, so not everyone will agree on the same products. However, it is great to hear recommendations from people who have been wearing makeup for many years, like me.
I have tried many different beauty and skincare products. Some of the products I've repurchased, and some, unfortunately, I've thrown out. You never know if you like something until you try it, right? Check out the products that I've repurchased, and hope that you will too!
Aztec Secret - Indian Clay Mask
Unclog your pores and leave your skin feeling like a newborn with this amazing mask. Simply mix the powder with apple cider vinegar or water and apply it to your entire face. As read on the packaging, it is the "World's Most Powerful Facial".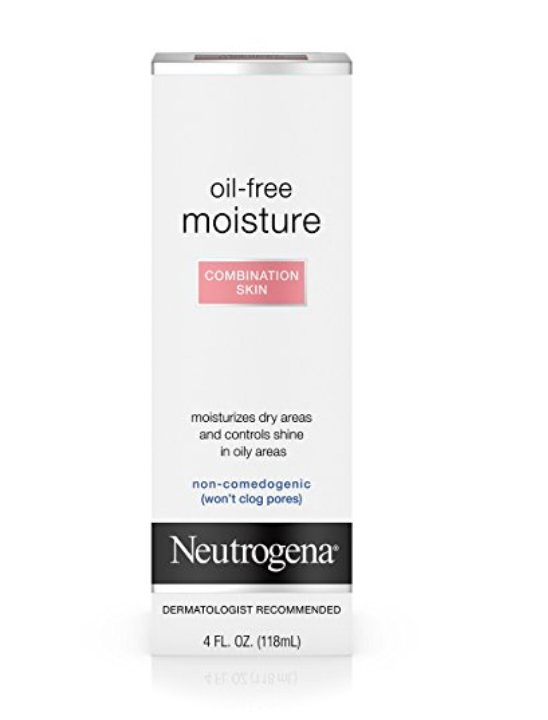 Neutrogena Oil-Free Moisture, Combination Skin
Is your skin oily in some areas but dry in others? This moisturizer will help control your shine while keeping your skin hydrated. I apply a thin layer of this to my entire face before putting on primer and foundation.
Fenty Beauty by Rihanna Pro Filt'r Soft Matte Longwear Foundation
This foundation is very lightweight and helps control oil. With 40 diverse shades to choose from, your skin will be left looking flawless and natural.
Exfoliating your lips is a very important beauty step that most people pass on doing. In order to have luscious lips, they need to be prepped and primed daily. During my nighttime cleansing routine, I exfoliate my lips prior to applying a balm, which leaves them feeling smooth and fresh.
Burt's Bees 100% Natural Tinted Lip Balm, Rose
This lip balm is the perfect solution to a natural "no makeup" look. It leaves your lips with a glossy hint of color that makes people wonder if the healthy glow is your natural lip color.
KIKO Velvet Passion Matte Lipstick
The name of this lipstick says it all. The velvety texture leaves your lips feeling fully hydrated, plumped, and crack-free.
MAC In Extreme Dimension 3D Black Lash Mascara
"Are you wearing fake lashes?" is a question that I receive every time I wear this mascara. The formula is very buildable, which gives you the option to go for a more natural or bold look.
Deluxe Carli Bybel Eye & Highlighter
Before using this palette, I was not a huge fan of doing my own eyeshadow. From smokey to neutral, the colors in this set can be blended to create any desired look. The formula is very pigmented so a little bit of shadow goes a long (and shimmery) way!
Urban Decay All Nighter Long-Lasting Makeup Setting Spray
Three spritz of this setting spray will help your makeup last the entire day and night. Also, it will control any oil that decides to lay on your skin without an invite.
MAC Prep + Prime BB Beauty Balm SPF 35
This beauty balm is a holy grail product. Whether you decide to wear it under your foundation or just by itself, your skin will be left looking more natural than ever.